Twiga, Isuzu and NCBA Unveil Commercial Trucks to Modernize 3rd Party Logistics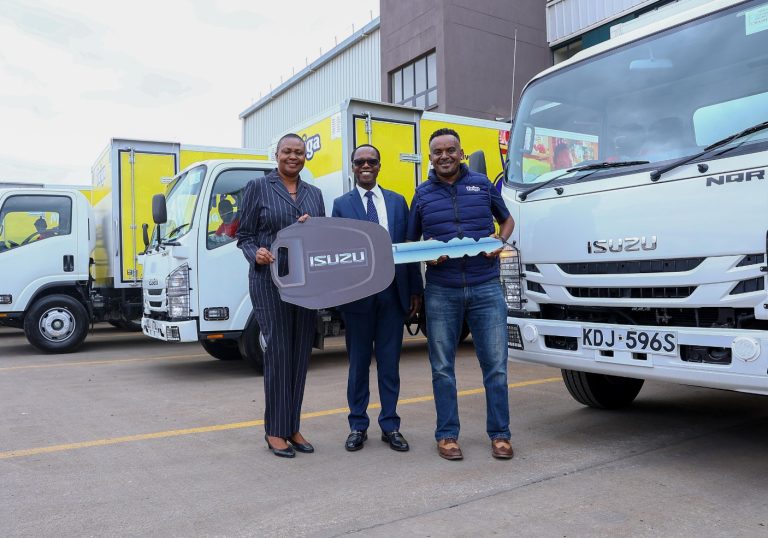 October 5, 2022
Twiga Foods, Isuzu EA and NCBA Bank have today through a strategic partnership, flagged off 15 Isuzu commercial trucks to boost affordability and safe delivery of fresh produce to retailers across the region. The partnership will see up to 300 Isuzu trucks being released into the marketplace in phases.
Speaking during the vehicle handover and flag-off ceremony, Twiga Group CEO, Peter Njonjo confirmed that the latest move will go a long way in creating sustainable working solutions in Kenya and across East Africa.
Mr Njonjo adds:
"To transform the African retail market and build more robust and efficient supply chains that support business growth for suppliers, there's a need to leverage the latest technology, modern distribution and logistics models.
He further stated: "Our distribution network is one of the keys to keeping our agri-food system functioning in normal and extraordinary times and we rely heavily on the trucking and transportation industry to make that happen. The trucking and transportation system is entrenched in the strength, safety and viability of our entire food value chain."
While giving her remarks at the launch, Isuzu EA Managing Director Rita Kavashe, added that every aspect of the newly unveiled Isuzu trucks has been meticulously engineered to efficiently support a wide variety of cargo logistics deliveries across the region.
Ms. Kavashe adds:
"Reliable transport for fresh agricultural produce is critical to mitigating against waste and losses caused by poor storage and transportation from farm to market. Today, we are here to be part of the solution, by handing over Isuzu NMR and NQR trucks that are reliable, safe and comfortable means of transporting agricultural produce," she stated.
The latest model of Isuzu trucks comes with a bold new design that offers the highest load carrying capacity, largest deck length and longest range to transverse maximum distance. Isuzu East Africa has also customized the trucks to allow airflow, shelving, fuel, and location tracking to support a seamless logistical process.
On his part, NCBA's Group Managing Director – "John Gachora, Asset financing has been a key pillar and contributor to our overall growth and success. With a market share of more than 35 per cent in asset finance, this means that our customers trust our asset finance solutions. We will continue to support them meet their business and personal needs."
Consequently, NCBA Bank shares in the goal of creating sustainable transport in Kenya by providing access to affordable financing options.
The collaboration also seeks to offer an unrivalled service delivery of food, providing fresh, high-quality products directly to retailers across East Africa.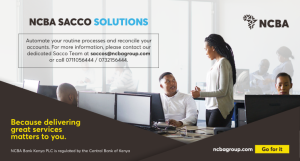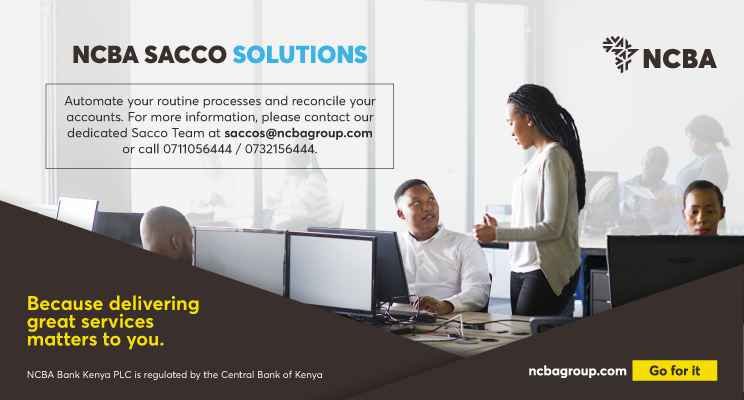 September 6, 2022
NCBA's Smart Sacco Solutions