NCBA's Smart Sacco Solutions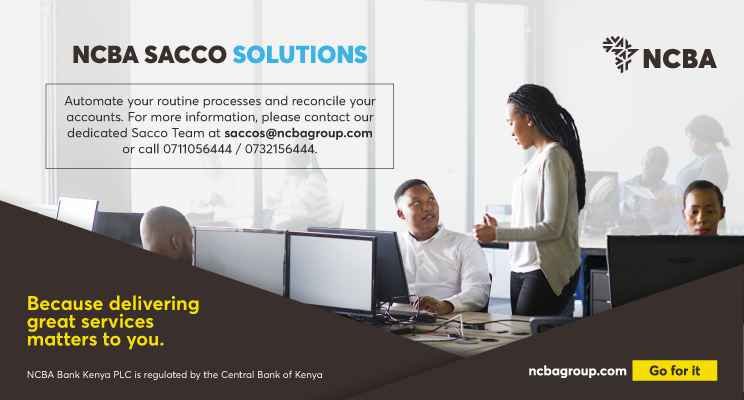 September 6, 2022
In Kenya, the cooperative movement has been a powerful growth engine. It affects practically every area of Kenya's economy, both formal and informal. It is estimated that 63 percent of Kenya's population is involved in cooperative-based organizations, either directly or indirectly. It is also understood that cooperatives provide 46 percent of overall GDP, 35 percent of Gross National Savings, and directly employ around 500,000 people.
The age-old question remains; can Saccos and Banks collaborate for the greater good?
Saccos play an important role in enhancing financial inclusion by bringing members together for saving, borrowing and investment purposes. Saccos exist to serve members who are also owners.
Being owners of the Saccos gives the members a sense of belonging and loyalty. Additionally, they offer loans to members at lower rates than they would find in the market and pay dividends at the end of the year.
On the other hand, banks contribute to economic development by providing various services to the rest of the economy. These include clearing and settlement systems to facilitate trade and products to deal with risk and uncertainty.
Collaboration between the two will enhance efficiency and ensure cost savings as they will leverage on each other's strengths in areas such as branch network, technology, credit risk and cyber security.
As a Bank, NCBA believes that collaboration with the Movement is the only viable way forward for both sectors. The consumer is becoming increasingly demanding, and speed and accuracy of execution is critical in winning over reliable and faithful customers.
One of the biggest challenges that Saccos encounter is the efficient collection of monthly contributions from its members. For instance, it could be challenging for Saccos to distinguish funds remitted without any special identification, which could potentially cause problems with reconciliation, especially when the funds are received from thousands of members. These funds are transferred through a variety of methods, including RTGS, EFT, mobile money, cash deposits, and internal transfers. This necessitates the need for an efficient reconciliation solution.
NCBA provides automated reconciliation solutions to Saccos. Pre-validation of all collections ensures that item-by-item reconciliation is simpler and that every transaction credited to Sacco's bank account is accompanied by a legitimate "known" unique identifier. This identifier is confirmed or authenticated when Sacco receives funds into their account.
Real-time API (Application Programmable Interface) notifications for collections are another advantage of the reconciliation service that NCBA provides to Saccos. This enables faster and more accurate member account updates.
Finally, a range of transaction reports is sent to Sacco in their preferred format.
Through these offerings, Saccos improve operational efficiencies leading to better member services at reduced costs. This ensures that human capital is focused on Sacco's core business of mobilizing savings and providing credit.
Furthermore, these solutions are easy to set up and have low integration costs. Throughout the entire process, a dedicated Implementation Manager is available to offer guidance. This provides Saccos with a one-stop shop for all payments, collections, and reconciliation requirements.
Other than reconciliation services, NCBA offers additional benefits to Saccos such as a wide branch network that can be used by Sacco members for banking services that support further credit to the FOSA accounts. Saccos can also access investment opportunities such as Call and Fixed Deposits. We can also offer high-yield investment solutions through our Investment Banking unit.
Through this collaboration and innovation, we hope to develop the collective expansion of wealth in the economy.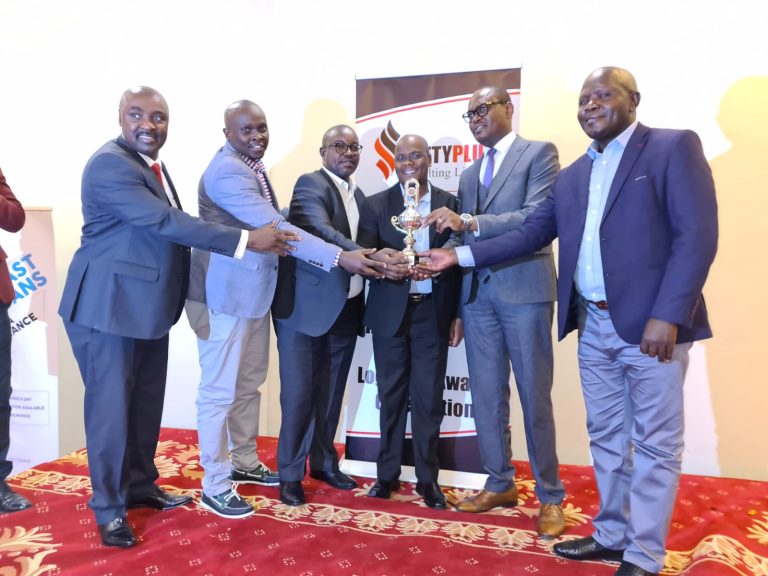 August 5, 2022
NCBA Feted as the preferred Bank in Asset Finance