NCBA – KMI Motor Show 2023
September 15, 2023
NCBA – KMI Motor Show kicks off by selling out all exhibitor stands through partnering with over 20 car dealerships and auxiliary brands including Kingsway Tyres, Silverstone, Inchcape, Subaru, AutoXpress, Salvador, Tireworld, GB Motors, Crown Motors, Tata International, Simba Corporation, Sairaj Ltd, ISUZU, Mobikey, CFAO Motors and Caetano.
We have curated an Immersive and accessible experience as we showcase a wide range of Innovative vehicles, where cutting-edge technology meets timeless engineering, with custom designs and sleek Innovation, creating limitless opportunities for the car enthusiast and the discerning buyer. This year's theme is "Cleaner environment moving forward" where exhibitors will showcase the variety of experiences through the endless development of automotive technology, especially the introduction of a new way of travelling in the new era to everyone. The 3-day show is expected to attract more than 10,000 participants.
Speaking during the partnership launch on 19th June 2023, Mr Naresh Leekha Managing Director at Simba Corp and the Chairman of the Kenya Motor Industry Association (KMI) highlighted the uniqueness of this year's Motor Show as one that Is going to focus on promoting green energy usage by emitting less pollution to the environment.
"This year's motor show will be unique because the country is moving towards environmentally friendly cars. Most of the new vehicles will be futuristic and emit less environmental pollution", said Mr Leekha.
The NCBA Group Managing Director John Gachora stated that the NCBA – KMI Motor Show 2023 has earned its reputation as a prestigious event that highlights the very best of the automotive industry in Kenya and that the event embodies the spirit of NCBA's commitment to supporting the growth of Kenya's transport industry.
"The NCBA – KMI Motor Show 2023 is more than just a gathering of cars; it is a celebration of innovation and progress in the automotive sector. As NCBA, we are proud to be a part of this remarkable event as it underscores our dedication to providing innovative asset finance solutions that empower businesses and individuals in Kenya. We recognize the transformative power of the automotive industry in our economy and therefore, we are committed through our flexible financing options to make quality vehicles accessible to all Kenyans," said Mr. Gachora
NCBA has in the past been celebrated as a market leader in vehicle financing, commanding over 35% market share, further growing a vibrant and efficient transport industry that supports socio-economic development.
"I invite car enthusiasts and indeed all Kenyans to come and discover revolutionary technologies that will improve and reshape the automotive industry. From sleek electric vehicles to robust off-road SUVs, the diverse range of vehicles on display here reflects the ever-evolving landscape of the industry dealerships and auxiliary brands. It's, therefore, a chance for attendees to gain a deeper understanding of how innovation is shaping the future of mobility in Kenya," Gachora added.
Throughout the past 25 years, KMI as the organizer has consistently improved many new services to facilitate all exhibitors and visitors as well as provide new experiences, especially by applying digital technology to disperse information, ticket distribution, and data collection for one and all. We are confident that this year will prove to be more entertaining and involving with many interesting and engaging content activities in place.
We are hopeful that The NCBA – KMI Motor Show this year will be a bigger and better event that expands the potential, and greatness of the economy and develops the automotive business Industry in Kenya. With a substantial amount of money invested in the show, it helps create job opportunities in construction, design areas and other related fields. Our aim is to ensure a positive effect for all automotive industry entrepreneurs and related businesses.
As a prominent media house and a society influencer, we encourage you to pledge your support in helping KMI pave this path of positivity and liveliness in the market.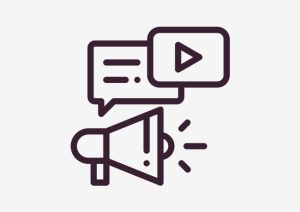 September 26, 2023
NCBA Group PLC Press Release