NCBA and KFS launches 1 million Indigenous Tree Nursery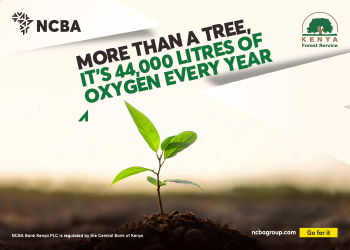 November 3, 2020
NCBA Bank has today, through its Change the Story initiative, launched a one million indigenous tree nursery at Karura Forest. This was done in partnership with Kenya Forest Services (KFS) to help inspire change by protecting our environment through tree planting.
NCBA has invested Kshs 13 million towards the project as part of its reforestation initiative #ChangeTheStory. KFS, on the other hand, donated the 1.7 acres of land where the nursery has been constructed and is also providing technical expertise in modeling of the tree nursery. For ease of movement to the site, KFS is also putting up a bridge and an access road through the forest.
In recent years, NCBA and its partners have planted over 7 Million trees across Kenya including over 50,300 trees directly planted by NCBA staff.
The Group Managing Director for NCBA Group, Mr. John Gachora explains, "This should not only be an NCBA initiative but an initiative for all. We encourage Kenyans to join us in increasing the green footprint across the nation to avoid the adverse effects of climate change. As a country, we are on a journey to attain 15 percent forest cover by 2022. With your support, we can be able to achieve this goal."
"The tree nursery is part of the #ChangeTheStory campaign which focuses on raising consciousness in every person to plant a tree where they can. It also aims to educate Kenyans on the need to nurture and look after seedlings until they mature enough to boost the survival rate. We will continue supporting reforestation, especially in key water towers across the country," he added.
NCBA Bank has been working with various partners including the Ministry of Environment and Forestry mainly through its agency KFS in the project towards establishing the nursery at Karura Forest and other reforestation projects.
"We are grateful for the effort our partners have taken to educate Kenyans on the need to plant trees to ensure sustainability. This will not only benefit the economy but it will also support the nation's agenda of reviving our forest cover and therefore supports not only the national goals but promotes commitment to reversing effects of climate change in arid and semi-arid areas in Kenya," Peter Kinyua, Chairman Kenya Forest Service.
The seedlings should be ready by the end of 2021. All individuals, groups and organisations, can buy the seedlings at a subsidized cost.
For further information, please contact: Caroline.Wangari@ncbagroup.com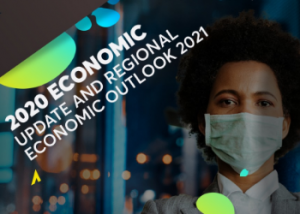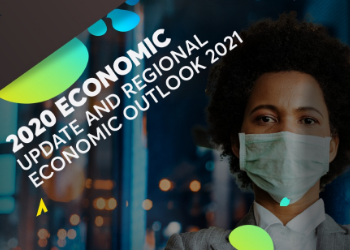 November 5, 2020
2020 Economic Update and Regional Economic Outlook 2021