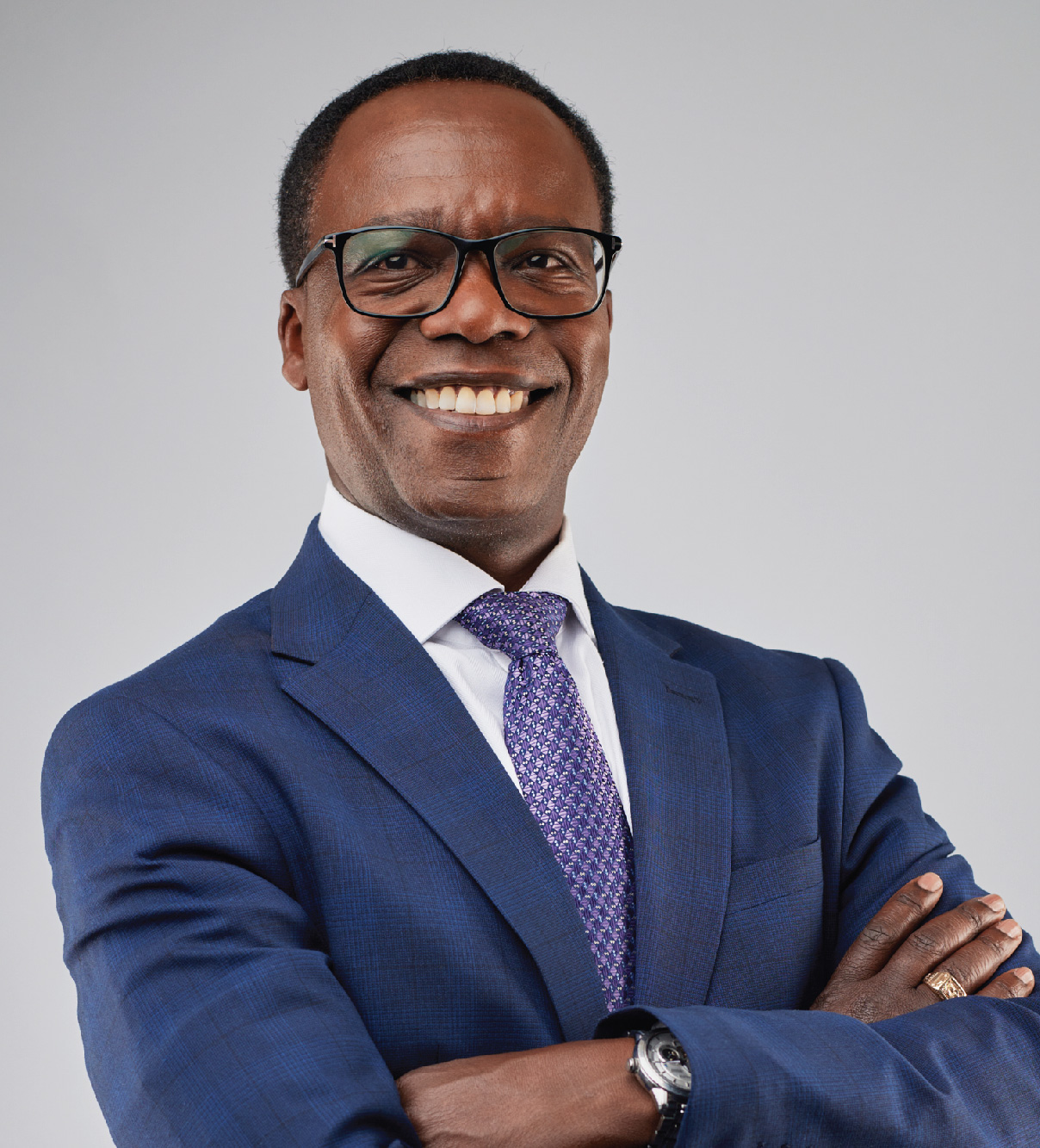 John Gachora
Group Managing Director
Mr. Gachora has several years of experience in executive management positions at various global companies in Corporate and Investment Banking, Structuring and Financial Engineering, Commercial Banking and Financial services. He is a Director of several other companies and previously served as a Managing Director at Bank of America Securities and as Managing Director, Corporate and Investment Banking at Barclays Africa prior to joining the NCBA Group. Mr. Gachora holds Bachelor of Science and Masters in Engineering degrees in Electrical Engineering and Computer Science from the Massachusetts Institute of Technology, USA and an MBA degree from the Wharton School, University of Pennsylvania, USA.
David Abwoga
Group Director, Finance & Strategy
Mr. Abwoga has over 25 years regional experience in Audit, Operations and Finance, having worked for several years in various executive management positions at Citibank N.A., Marshalls (E.A.) Ltd. and Deloitte, the last three of which have been as Director, Finance and Strategy at NIC Bank. Mr. Abwoga holds a BA degree in Economics from Moi University and an MBA, Strategic Management from the University of Nairobi. He is also a Certified Public Accountant, CPA (K) and Certified Public Secretary, CPS (K) in Kenya. He joined the Board on 21st March 2018.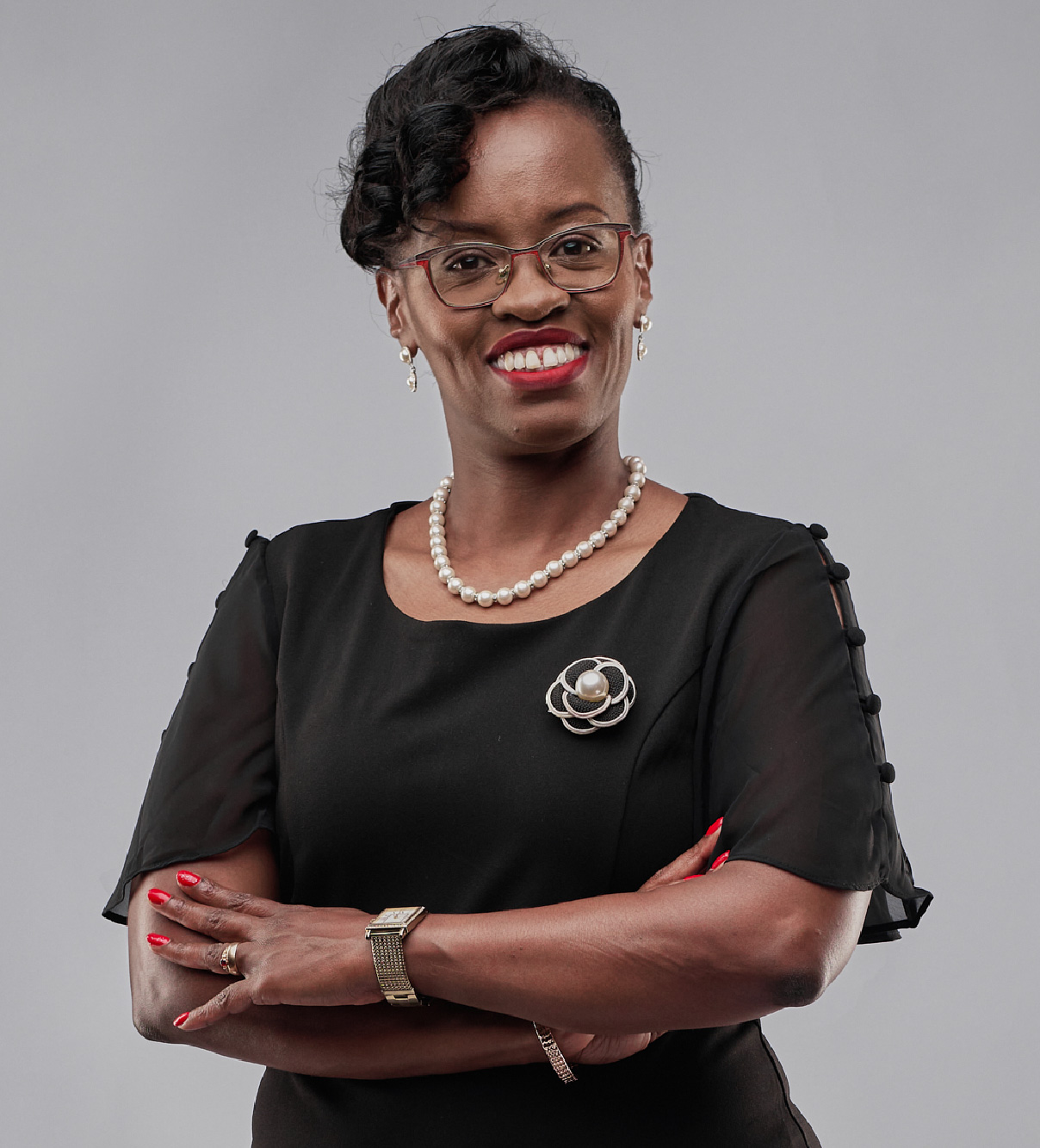 Monicah Kihia
Group Director, Human Resources & Culture
Mrs. Kihia is the Group Director, Human Resources and Culture, and previously served as the Director, Human Resources at NIC. Mrs. Kihia holds an MBA (Strategic Management & Human Resources) from the University of Nairobi, and a Bachelor of Education (Mathematics & Economics) from Egerton University. She is also a Certified Executive Coach by the Academy of Executive Coaching – UK and a member of the Institute of Human Resources Management (IHRM). Prior to joining NCBA, she was the Deputy Head of HR for E.A. and Head of Learning & Development for Sub-Saharan Africa at Citi Bank, responsible for providing leadership in the human capital and organizational development functions. Prior to this, she held several senior positions in Africa within the Human Resources, Operations, and Customer Service functions of Citi Group. She joined NCBA in July 2014 and has over 20 years of experience as a Business Leader.
Tim Armitage
Group Director, Risk and Controls
Tim brings on board over 19 years of Risk Management experience in regional and global roles in international banking (Investment, Corporate and Retail banks). His experience is in designing and implementing risk models, methodologies, policies and frameworks that enhance bank strategy. He has provided industry thought leadership on the country and sovereign risk, built specialist credit and risk functions as well as helped steer organizations through both growth and crisis. He has experience leading industry forums, regulatory engagement, ministerial and C-suite level advisory and due diligence missions. He is professional media trained with interviews and articles featured across TV, Radio and Print media including Bloomberg, BBC, CNBC, Reuters, Financial Times and Newsweek. Tim has served in a number of leadership roles in global companies. His most recent engagement was with ANZ Bank Ltd, Singapore, where he headed the Global Country Risk team, and Asia FI Risk team and deputized for the Singapore Chief Risk Officer (CRO). Prior to this, he worked with Nomura International Plc, London UK as Executive Director - Global Head of Country Risk. Morgan Stanley, London UK as Vice President - EMEA Country Risk. Tim has a Global Executive Masters of Business Administration from INSEAD, France, a Master of Science in International Economics from Suffolk University, Boston, USA and a Bachelor of Science joint honours in Economics & Geography from University of Wales Swansea, UK.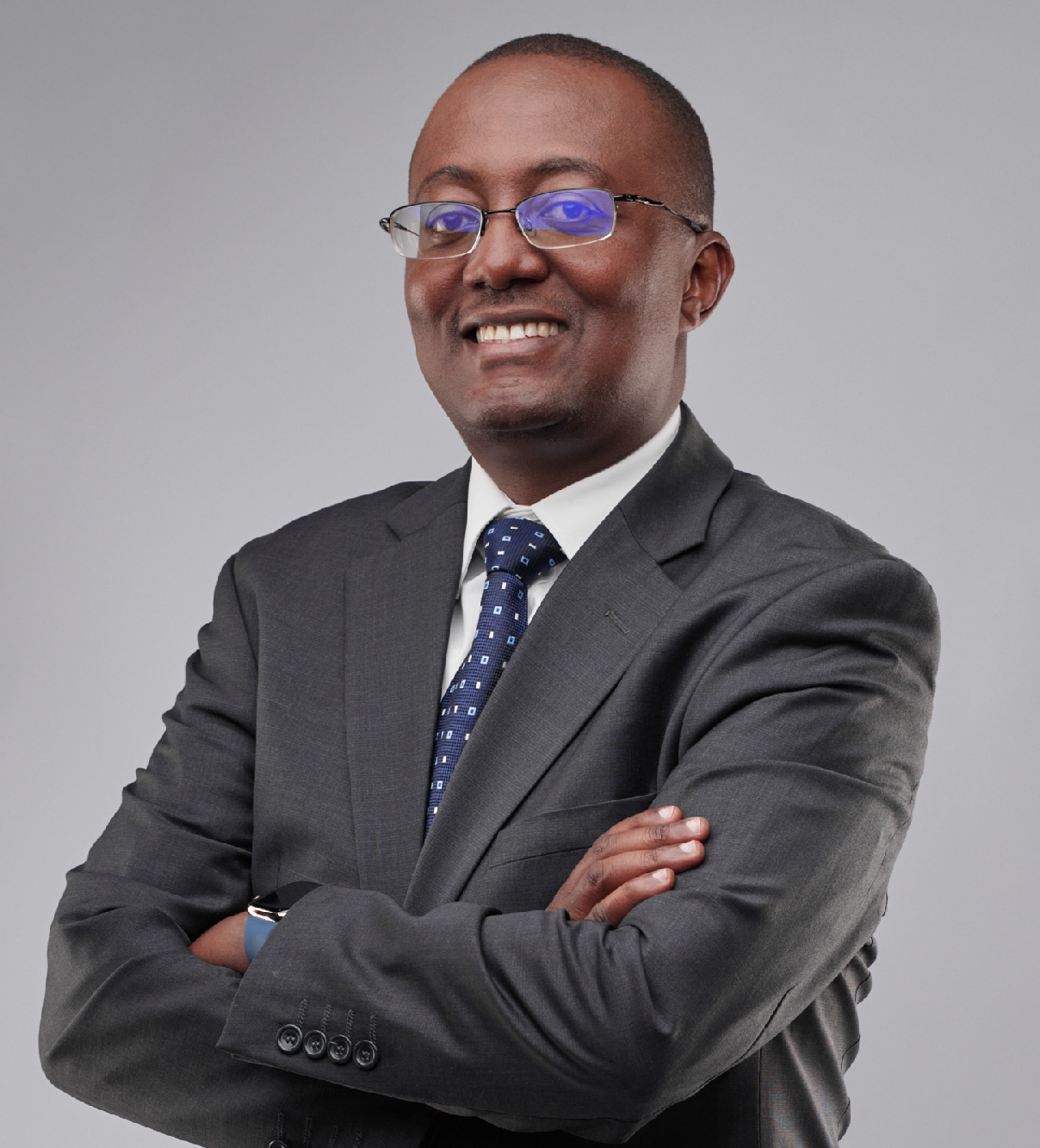 Julius Kamau
Group Director, Technology and Operations
Mr. Kamau holds a Bachelor of Commerce degree in Marketing from the University of Nairobi and is a Certified Public Accountant (CPA-K). He has over 22 years of experience in managing Banking Operations, Technology, and delivery Transformation Projects. He has previously worked in various senior management roles at Citibank, Standard Chartered Bank, Ecobank Kenya, NIC Bank Plc and lastly as Director, Shared Services at KCB Group prior to joining NCBA in December 2020 as Group Director, Technology and Operations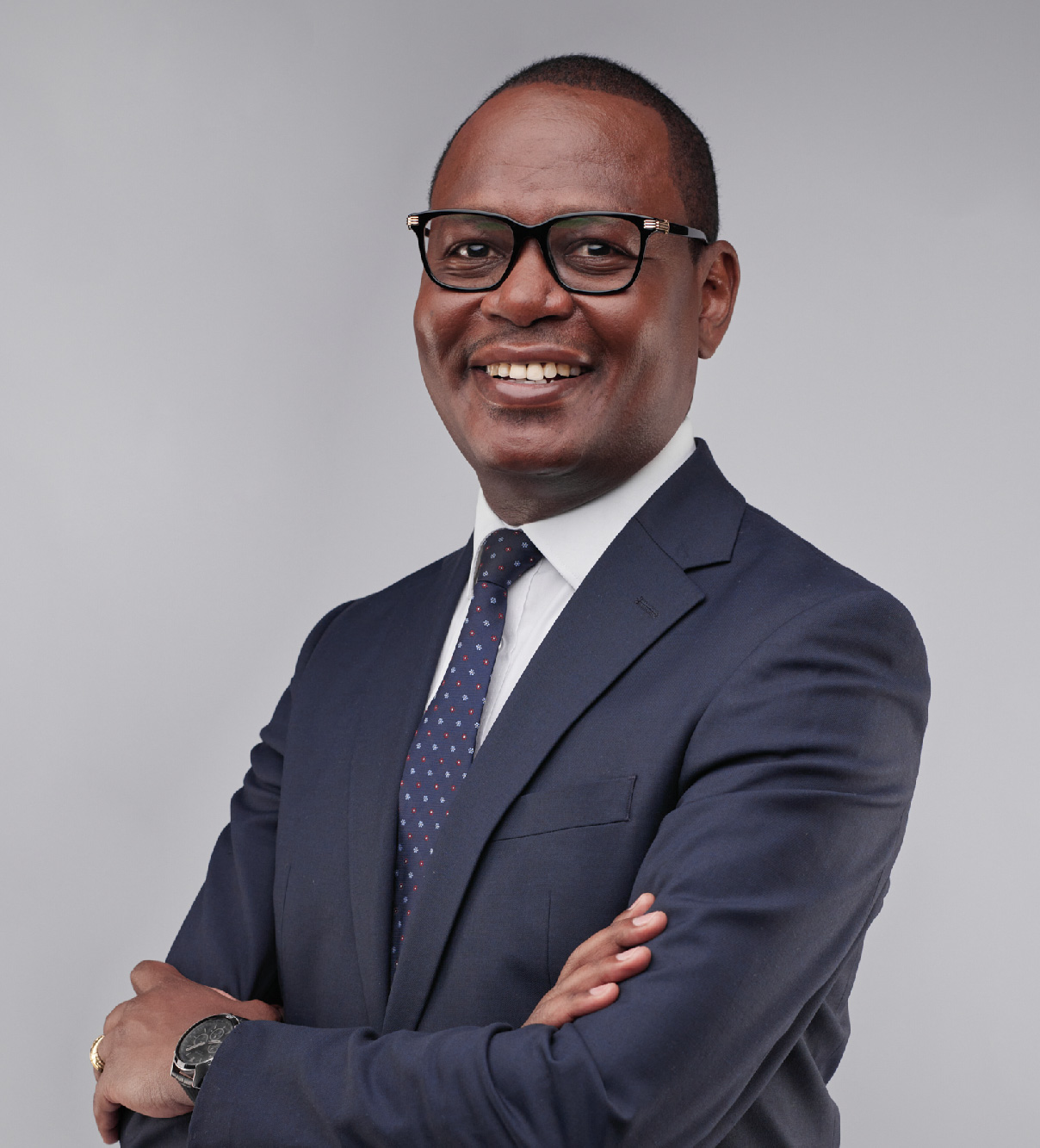 Lennox Mugambi
Group Director, Asset Finance and Business Solutions
Mr. Mugambi holds a Bachelor of Arts in Economics degree from Kenyatta University, an Executive Masters of Business Administration from Strathmore Business School, and Panafrican EMBA Module and Leadership, Innovation and Growth in Globalized World program from IESE Business School, the University of Navarra in Barcelona, Spain. He has 20 years of experience in Banking, having previously worked at Standard Chartered Bank Kenya Limited, Stanbic Bank Kenya Limited, and later Barclays Bank of Kenya Limited as Head of Asset Finance before joining NCBA (then NIC Bank Limited) in October 2015 as Deputy Director, Asset Finance.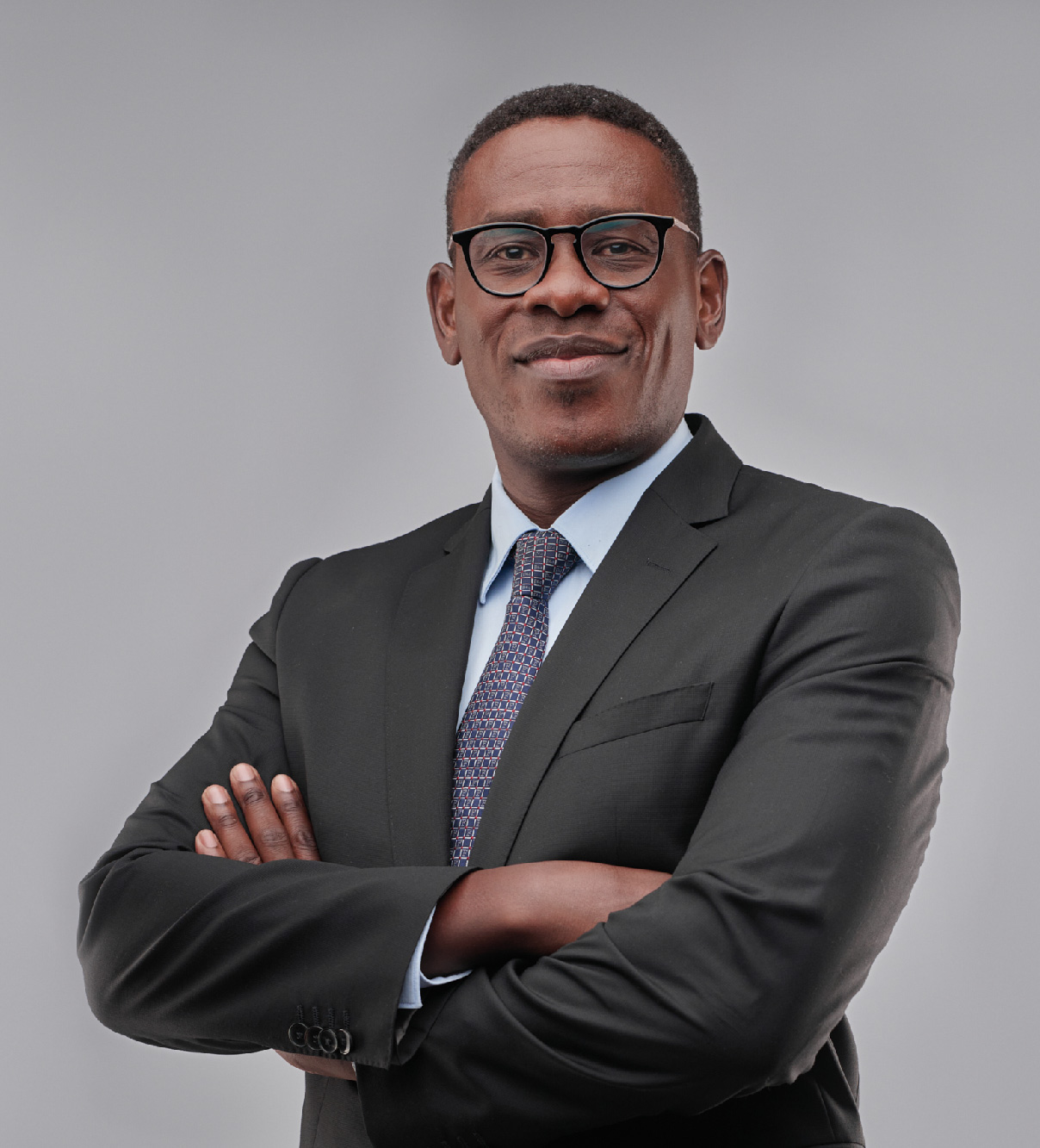 Eric Muriuki Njagi
Group Director, Digital Business
Mr. Muriuki is the Group Director, Digital Business, and previously served as the General Manager of New Business Ventures at CBA Group since 2011. Mr. Muriuki has been a key member of the CBA Group team since 2007 when he joined as a Business Development Manager, a position he held up to 2009. He then served as the Head of Enterprise Programmes Management until he moved into his most recent role in 2011. Mr. Muriuki has extensive regional experience in the banking industry dating back to 1999. Prior to joining the CBA Group, Mr. Njagi was the Head of Business Change Management at the Co-operative Bank of Kenya. He also worked as a Business Systems Manager and an Information Technology Officer at Citibank N.A. He holds a BSc in Mathematics and Computer Science from the Jomo Kenyatta University of Agriculture and Technology (JKUAT), a Master of Business Administration from Strathmore Business School. He is also a member of the Institute for the Management of Information Systems (IMIS), a Certified Information Systems Auditor (CISA), and a Cisco Certified Network Associate (CCNA).
Tirus Mwithiga
Group Director, Retail Business
Mr. Tirus Mwithiga has over 30 years of experience in Retail Banking across business management, Wealth and Retail products management, sales management, channel management, and service delivery digitization. Tirus has served in an array of Retail Banking leadership roles locally, regionally, and internationally, initially with Barclays Bank and lastly with Standard Chartered. Tirus is a certified banker with professional training from The London Institute of Banking and Finance and holds a Chartered Banker MBA from Bangor Business School, Bangor University in Wales UK.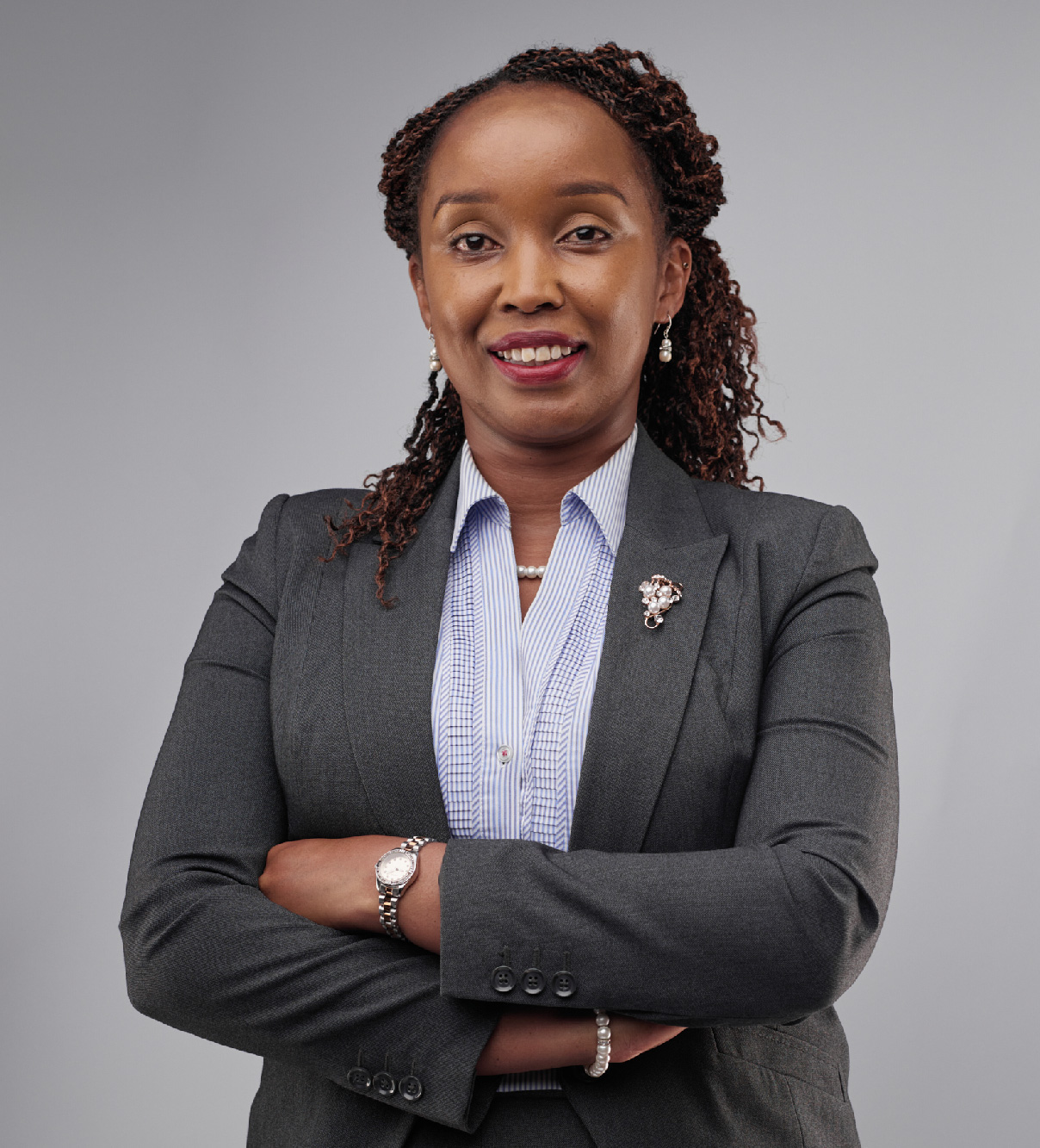 Pauline Ndote
Group Director, Credit Risk Management
Ms. Ndote is the Group Director, Credit Risk Management and previously served as the Group Head of Credit Risk Management at CBA. She has had the overall responsibility for the Group's Credit Risk Management process, which includes lending, credit administration, portfolio management, and remedial management. Prior to joining CBA, Ms. Ndote worked with Housing Finance Company of Kenya as the Chief Risk Officer and Stanbic Bank as Head of Credit. She holds a Global Executive MBA from USIU Kenya, a Bachelor of Commerce Degree with double majors in Accounting and Business Administration & Management from Daystar University, and is an Associate of the Kenya Institute of Bankers.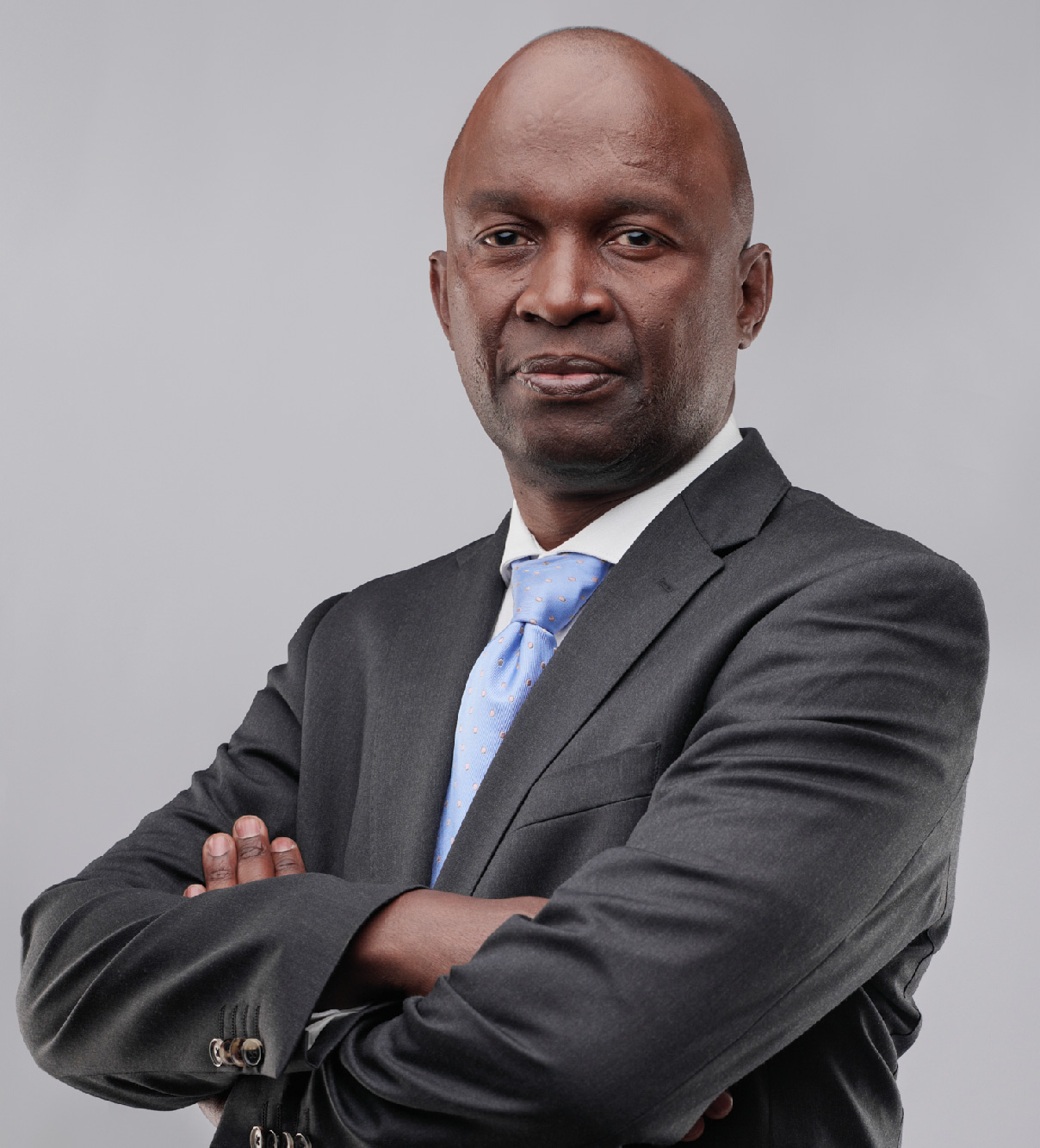 John Okulo
Group Director, Corporate Banking
Mr. Okulo is the Group Director, Corporate Banking, and previously served as the Chief Commercial Officer at CBA Kenya. His experience in the regional banking industry is broad, having held various positions in the region's top industry players. Mr. Okulo has previously worked as the Managing Director NC Bank Uganda and in various capacities within Corporate Banking in both regional and international banks over a timeline spanning over 24 years. He holds an MSc in Economics from the University of Gdansk, Poland.
Gift Shoko
Group Director, Regional Business
Mr. Shoko holds a Bachelor of Business Studies & Computing Science from the University of Zimbabwe and an MBA in Banking from CIMA, Cyprus as well as various certifications in business administration, banking credit, treasury management, and trade finance. Mr. Shoko has over 23 years of experience in banking having begun his early career at Nedbank Zimbabwe and Commercial Bank of Zimbabwe before transitioning to the helm of Trust Holdings Limited and Trust Bank Corporation in Zimbabwe and thereafter NCBA Bank Tanzania Limited prior to taking up his current role in May 2021.
Michael Wachira
Group Director, Global Markets
Mr. Wachira is the Group Director, Global Markets, and previously served as the Group Head of Treasury at CBA handling the Markets, Asset and Liability Management, as well as the Financial Institutions Businesses. Prior to joining CBA in 2015, Mr. Wachira worked at Equity Bank, Kenya as Director, Treasury, held various Trading and Sales roles at Fortis Bank Group, Belgium as well as Cargill Financial Markets in London and Turkey. He holds a BSc (Hons) Economics degree from the University of Buckingham and an MSc Investment Management Degree from City University's Cass Business School, UK.
Nelly Wainaina
Group Director, Marketing, Communication and Citizenship
Ms Wainaina is the Group Director- Marketing, Communication and Citizenship with over 22 years of international marketing experience across multiple countries, where she has led a number of strategic marketing initiatives including consumer innovations and developing marketing campaigns. She has led notable business projects in Africa and grown market share plus brand equity for global brands. Nelly has served in diverse roles for multinational companies namely The Coca-Cola Company, Colgate-Palmolive, Reckitt Benckiser and Mondelez.