Premier Plus
Premier Banking opens the door to the world of banking privilege, offering you a network of personal assistance and support to manage all your financial needs and goals seamlessly and effortlessly.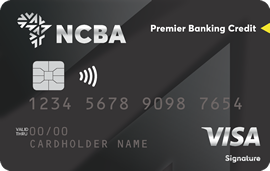 Signature Credit Card
Go for it
Premier Wealth
Premier Wealth is an exclusive member's only proposition for affluent individuals which offers a highly personalised approach to banking, with a host of solutions and benefits designed to meet your various needs.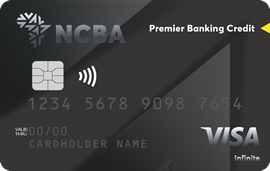 Infinite Credit Card
Go for it
STRATEGIC AND IN-DEPTH SOLUTIONS
Take advantage of NCBA's experienced and diverse planning teams to make informed financial decisions. We go beyond the traditional wealth management to help you build your assets, preserve your wealth and leave a lasting legacy.
Premier Insurance
Just as you would not gamble with your money, so should be the case with your peace of mind. Our Premier Insurance offerings are suited to your unique needs, whether personal or for your business.