NCBA, Strathmore Business School, Partners to Empower SMEs
May 10, 2023
NCBA and Strathmore Business School have today entered into a strategic partnership that will aim to provide enhanced support and resources to Small and Medium Enterprises (SMEs). The partnership signing agreement marks a significant step towards fostering the growth and success of SMEs, which play a pivotal role in Kenya's economy.
As part of this collaboration, NCBA's SME clients will gain exclusive access to a wide range of business courses offered by Strathmore Business School at discounted rates. This initiative aims to equip SMEs with the necessary knowledge and skills to overcome business challenges, seize opportunities, and achieve sustainable growth.
Speaking during the partnership signing event, Tirus Mwithiga, Group Director, Retail Banking, NCBA Group, said, "Creating an enabling environment for businesses to thrive is at the cornerstone of what we do as NCBA. Our approach is to contribute to economic stabilization through inclusive economic development and sustainable job creation, by boosting SMEs competitiveness."
"We have spent the last three years investing in building our SME offering by ensuring our products and services meet our SME customer needs, as well as getting the right talent that understands their market needs. We're committed to providing our customers with the tools, resources, and support they need to thrive and become successful." He added.
Also present at the event was Dr Caesar Mwangi, Executive Dean, of Strathmore Business School, who said, "We are committed to nurturing a culture of entrepreneurship and equipping SMEs with the skills and knowledge they need to navigate the complexities of the business landscape. Together, we can create an ecosystem that fosters sustainable growth, empowers entrepreneurs, and ultimately contributes to the socio-economic development of Kenya"
Through the Strathmore Enterprise Development Program NCBAs SME clients will be able to access the 16-week course at a discounted rate and they will get to learn fundamentals that will help propel their business to the next level.
In addition to the collaboration with Strathmore Business School, NCBA will be introducing a Learning Management System (LMS) training platform exclusively for their SME customers. This innovative platform will offer a variety of training modules, webinars, and resources to help SMEs enhance their business skills, financial management, and overall competitiveness in the market.
Similarly, the bank will be giving a select number of its SME clients an opportunity to travel to Turkey in the month of August, where they will get exposure to global markets, as part of NCBAs SME offering.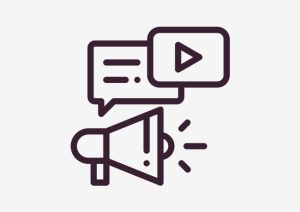 May 9, 2023
NCBA Group AGM Notice 2023